HHC Cartridge Banana Runtz 94% 1 ml
When it comes to HHC cartridges with Banana Runtz flavor for vaping pens, we can look forward to 94% HHC content.
It is important to note that this product contains no THC!
HHC cartrdige: Sweet bananas
HHC Cartridge with Banana Runtz flavor is an innovative product whose formula includes an impressive 94% HHC (hydroxycannabinol) and 6% hemp terpenes. It is sourced directly from California hemp plantations, guaranteeing the highest quality and authenticity. This delicious blend takes us into a world of ripe bananas, delicate herbs and sweet fruity aromas you would normally associate with candy making.
This exceptional product has a wide range of uses for your comfort and well-being. Due to its high HHC content, it can provide quick pain relief, which is especially attractive to those looking for an alternative to conventional analgesics. Plus, Banana Runtz HHC Cartridge has the ability to lift your mood and bring you the relaxation you need after a hard day. It can also be an effective means of reducing stress and anxiety, helping you achieve mental well-being.
If you are on the go or simply looking for a convenient and discreet way to take HHC, this Cartridge is the perfect choice for you. With the Banana Runtz HHC Cartridge, you can indulge in the beneficial effects of cannabis in the comfort of your own home or anywhere else, whenever you need to.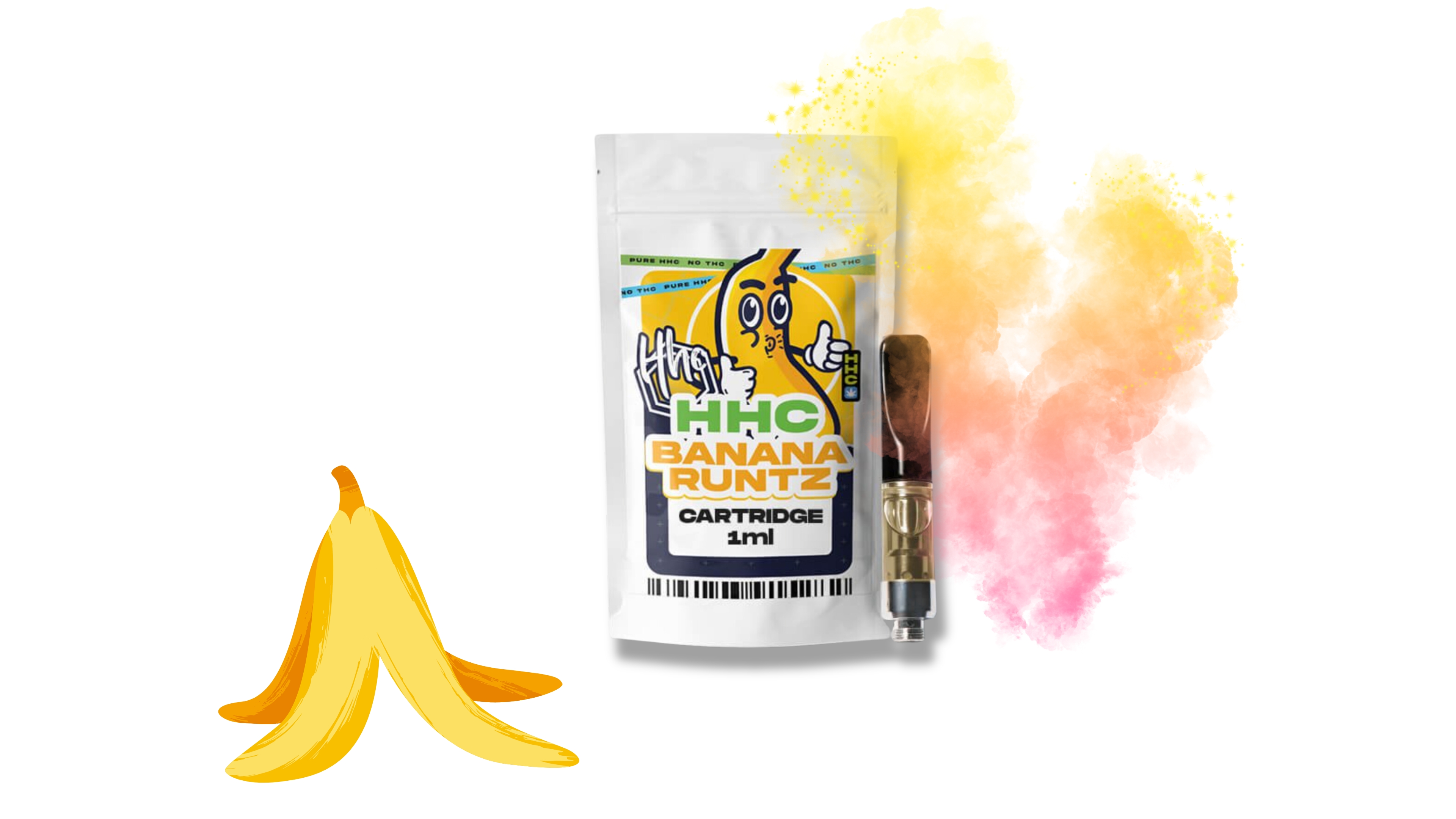 Not 100% sure about this product? You might like another HHC cartridge from our range.
Be the first who will post an article to this item!