Cartridge Mango 94% HHC 1 ml
Replacement HHC cartridge with a delicious Mango flavor for vaping pen, which contains high 94% HHC together with cannabis terpenes. If you're craving exotic aftershaves, this scent is just what you're looking for. Enchanting Mango will instantly appeal to you with its refreshing taste and sweet aroma that will leave a lasting impression. This flavor is the best choice for putting you in a pleasant and relaxing state, as well as stimulating your taste buds.
Importantly, you won't find any THC in this cartridge!
Sweet mango combined with amazing HHC
HHC Cartridge Mango with an impressive 94% HHC and 6% terpenes, sourced directly from beautiful California, offers a unique experience. This refill was created to bring you pleasant sensations and relaxation. For those who crave a tropical taste experience, this flavor is the perfect choice.
The delicious mango will immediately enchant you with its refreshing taste and sweet aroma, which acts as a great stimulant for your taste buds. This filling is best used to induce pleasant and relaxing feelings while also boosting your appetite, which can be particularly useful in situations where you need to stimulate your appetite.
The country of origin California guarantees the high quality and authenticity of this filling. So if you're looking for a combination of tropical flavor and relaxation, HHC Cartridge Mango is the perfect choice for you. Enjoy the exceptional experience this refill has to offer!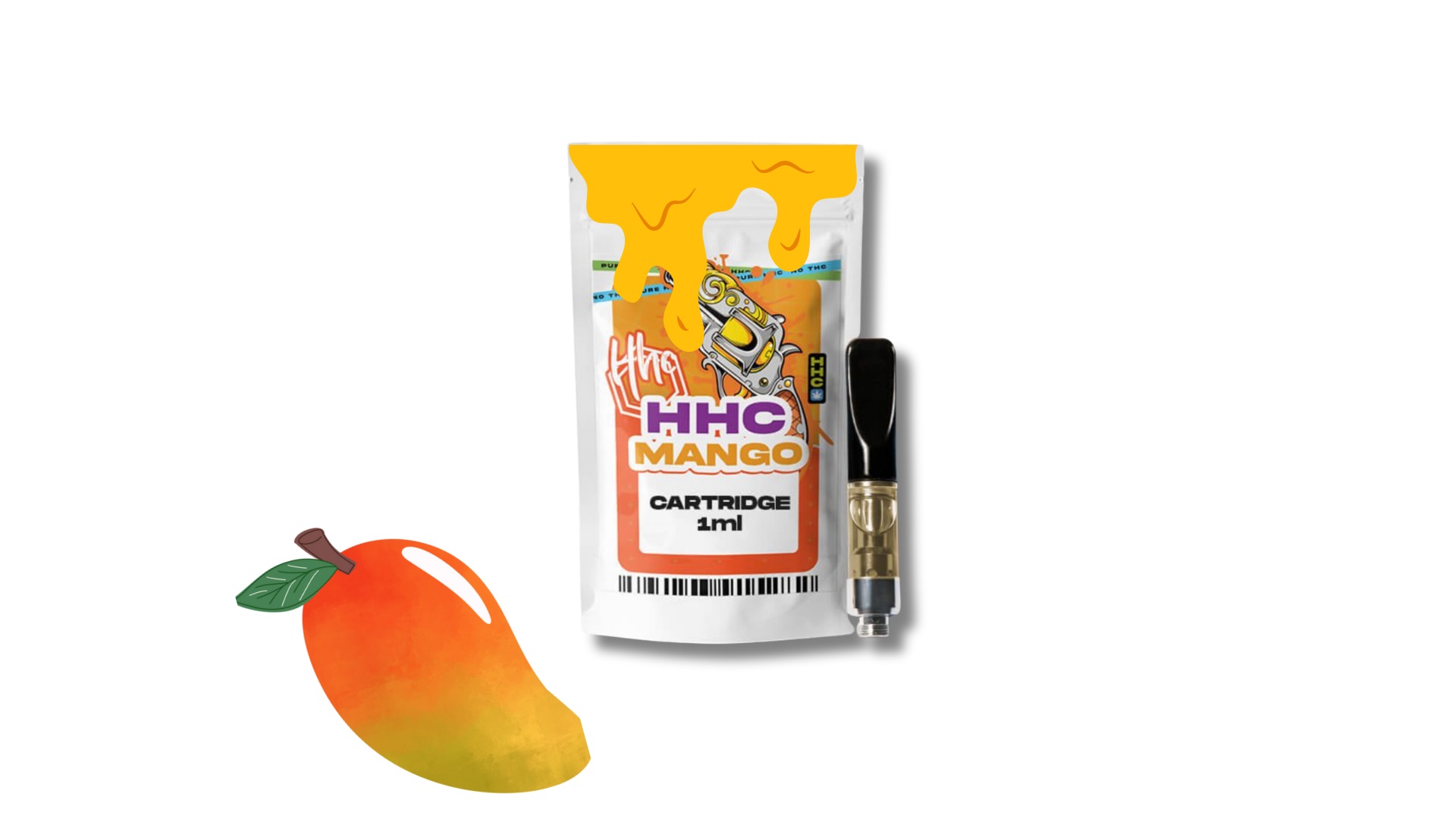 Not 100% sure about this product? You might like another HHC cartridge from our range.
Be the first who will post an article to this item!