disPOD Stronger Clementine 1ml HHC-P
The unique disPOD Stronger with a refreshing clementine aromatic profile contains 1 ml of innovative HHC-P. This breakthrough cannabinoid HHC-P can offer up to 30 times the potency, guaranteeing a long-lasting, energy-packed effect.
Simply revolutionary HHCP
The wide range of HHCP Stronger disPOD products represents a highly innovative solution within our HHC-P range. This compact, disposable HHC-P vaporizer has been designed with providing a simple and proven method of vaping in mind. Featuring a high concentration of premium HHCP distillate, it delivers deep effects with extended shelf life. However, caution is important for new users, as the effects of HHCP may start later and only become fully apparent after 1-2 hours. It is therefore essential to be prepared for its intensity.
Revitalising your senses
Clementine enchants with its refreshing and sweet scent of mandarin, complemented by subtle citrus notes. This variety is the ideal choice for those looking for an invigorating and energising experience. Our premium vaporizer has been carefully designed to give you maximum pleasure and relaxation at any time of the day. The cartridge contains 1ml of a blend of HHC-P, HHC and terpenes in a ratio of 15% HHCP, 80% HHC and 5% terpenes. Immerse yourself in the world of Clementine and enjoy every drag to the last breath.
Be captivated by the refreshing lemon aroma that combines hints of sweet tangerine with notes of blackberry. This popular range will excite you, energise you and improve your mood. Immerse yourself in a world of refreshing fragrances with our HHC-P Stronger collection!
Feel free to try our new delicacy - the disposable HHCP Stronger Jet Fuel DisPOD.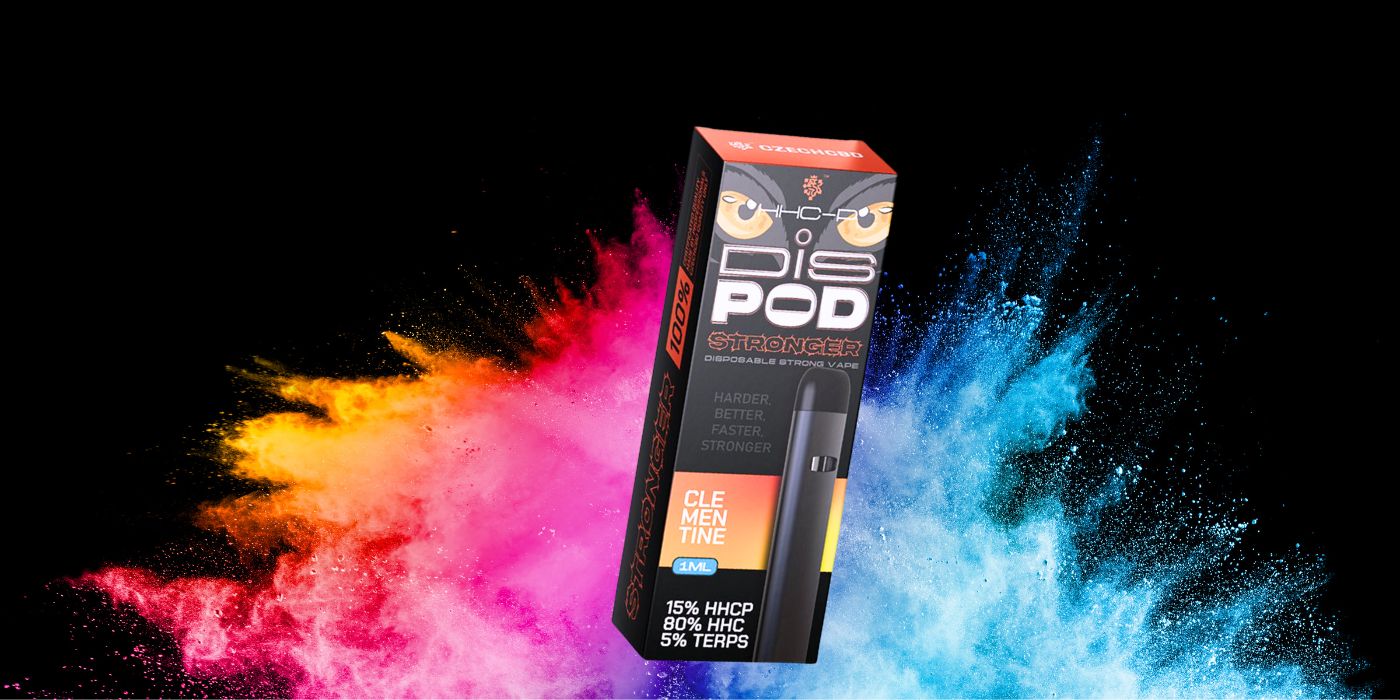 Be the first who will post an article to this item!