HHC Cartridge Grape 94% 1 ml
Replacement HHC cartridge with Grape flavor for the vaping pen, containing an exceptional 94% HHC. This distinctly sweet aroma with the unforgettable taste of ripe grape wine will instantly kick-start and brighten your mood all day long.
It is important to stress that this cartridge is completely free of traces of THC!
A journey to a better mood: HHC Grape
The HHC Grape-flavoured cartridge not only presents the amazing taste of aged grape wine, but also the experience of the unique cannabinoid HHC (hydroxycannabinol). Containing up to 94% HHC and an additional 6% terpenes, which are aromatics found in cannabis, this cartridge will take you on a trip to a world of relaxation and tranquility.
It comes straight from Southern California, which is known not only for its sunny hillsides, but also for its rich cultural heritage associated with wine production. Like this landscape, HHC Cartridge Grape flavors offer the attributes of a mature grape wine - sweetness, depth of flavor and soothing notes that will delight your senses.
This cartridge is the perfect companion for everyday relaxation and unwinding. All you have to do is attach it to your vaporizer pen and let yourself be carried away into a harmonious world of peace and tranquility. Plus, you can rest easy about the THC content, because this cartridge is completely free of traces of THC!
Now you have the opportunity to discover a new way to relax and enjoy the great taste and potential of HHC with this delicious Grape flavoured cartridge.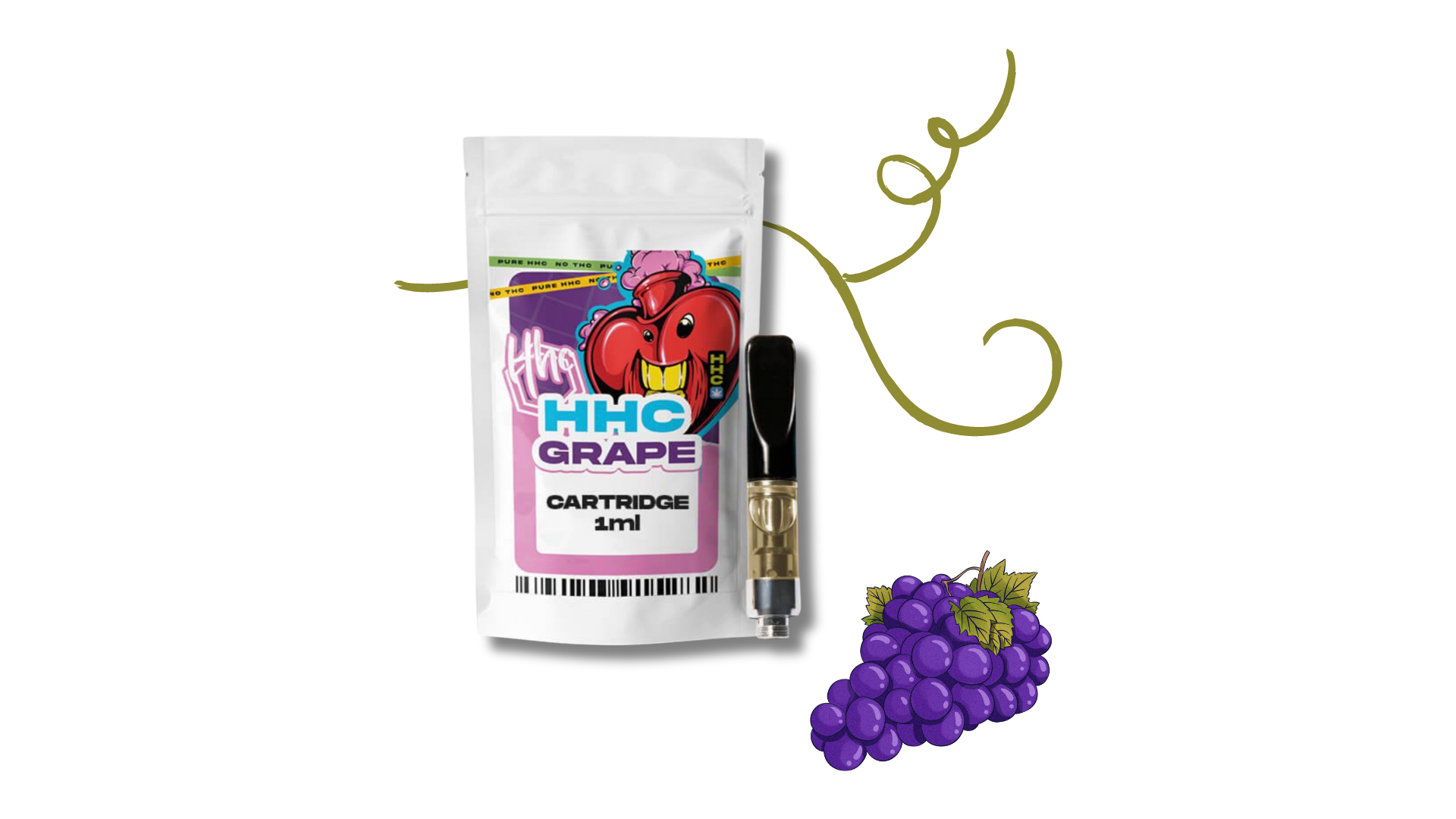 Not 100% sure about this product? You might like another HHC cartridge from our range.
Be the first who will post an article to this item!