Our meticulously maintained greenhouse farm has created an exclusive cannabis flower that combines HHC-P (15%) and HHC-O (30%) into a unique combination product. This special blend is the result of a combination of American genetic knowledge and European elegance that give the flower its unique character.
HHC-P Hemp flower: an experience without compromise
Our exclusive "Stronger" cannabis flower is born in carefully tended greenhouses and excels with a high HHC-P (15%) and HHC-O (30%) content. Its taste is refreshingly citrusy with a hint of pine that will delight your taste buds. This flower is the optimal choice for those who are looking for an intense experience and don't want to settle for less potent variants.
Its uniqueness lies not only in its taste but also in its effectiveness. Thanks to its HHC-P and HHC-O content, it is up to 30 times stronger than traditional HHC. For those who crave Delta 9-like effects, our Stronger line is an absolutely unmissable choice.
What is HHC-O?
When it comes to HHC-O, it's one of the newest cannabinoids, and there are no definitive studies regarding its long-term effects yet. However, those who have been introduced to it report feelings of relaxation, intense arousal, and thrilling experiences in both mind and body.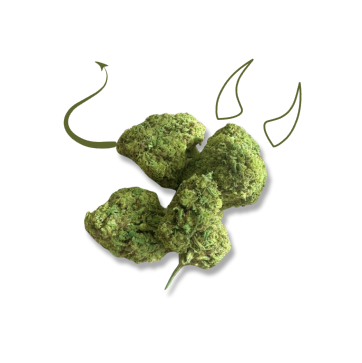 Be the first who will post an article to this item!