Fruit kratom Sour cherry 🍒
Kratom with cherry flavor is simply stunning! This exclusive collectible gem is crafted from pure green kratom.
Exclusive aroma: Kratom Sour Cherry
The fruity kratom Sour Cherry is simply amazing! This collectible gem is made from pure green kratom and has gained widespread popularity due to its quality and authenticity. Remember, it is not for human consumption. Its delicious fruity aroma spreads gently throughout the space, permeating every corner of your room, study or office, creating a pleasant atmosphere.
The Sour Cherry Fruit kratom is an excellent collector's piece that brings freshness and originality to your space! Its unique scent can enhance and enliven any occasion, whether it's a quiet moment of relaxation, at work or when meeting friends.
Refresh your life with an unforgettable experience with the fruity kratom Sour Cherry!
Not interested in this type of kratom? Check out the Magic Apple Fruit kratom.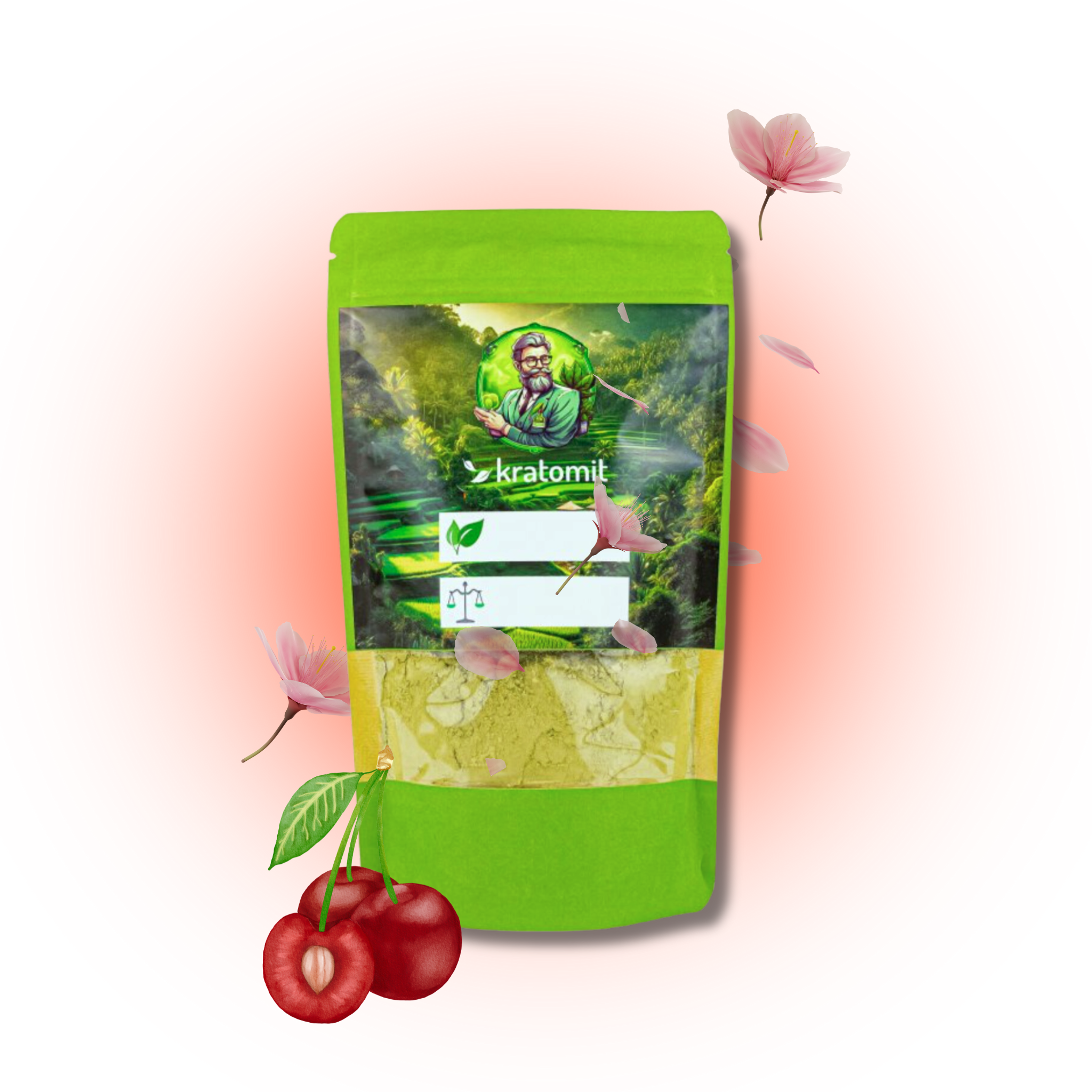 Be the first who will post an article to this item!