Fruit kratom Magic apple 🍏
Kratom Magic Apple, with a rich fruity aroma, is a unique collectible product created from pure green kratom. This exclusive item is one of our most desirable and popular kratom varieties.
Fruit kratom: The mysterious smell of apple!
Kratom Magic Apple brings us an unusual collector's experience. Created with our utmost care and love from pure green kratom, this product is one of our most sought after and popular items, with an emphasis on quality and authenticity.
It is important to emphasize that Magic Apple fruit kratom is not intended for human consumption. Instead, it offers a unique experience in the form of a collectible treasure. Its irresistible fruity aroma spreads wherever it is placed, creating a pleasant atmosphere. This product is designed with aesthetics and uniqueness in mind. Its distinctive fruity fragrance not only scents a room, study or office, but also adds a touch of exoticism to the space. It has the ability to enhance and enrich any occasion, be it relaxation, work time or a social event.
The Magic Apple kratom is a great addition for anyone looking for unique and quality collectibles! Will you give it a try too?
And don't forget to check out our entire extensive range of kratom!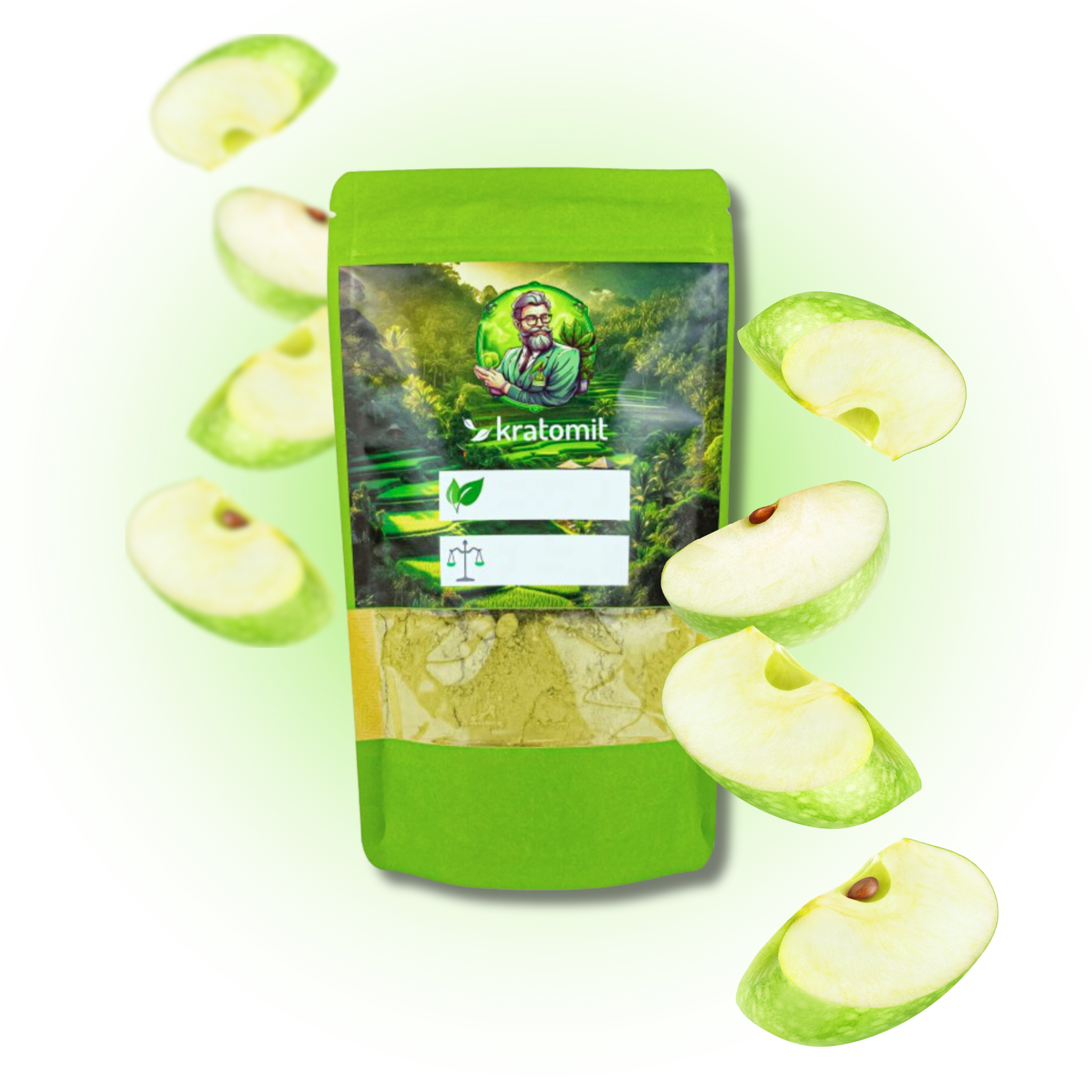 Be the first who will post an article to this item!