CBD extra virgin olive oil
Olive oil with CBD from Kalamata - Extra virgin olive oil enriched with CBD for maximum benefit. It guarantees an excellent taste and an unmistakable quality that has a positive effect on the human body.
Tasty and beneficial
In the Kalamata region, the traditional harvesting of olives has a history of more than two thousand years. In order to produce quality extra virgin olive oil, the olives are not mechanically removed but are left to fall from the trees. Rapid pressing after harvesting ensures that all the vitamins and other health benefits are preserved in high concentrations.
Olive oil: Olive oil: the world's healthiest food
Olive oil is one of the five healthiest foods in the world. It offers many positive and healing effects on the human body, from effective cancer prevention to supporting the metabolism of sugars and fats, including the treatment of chapped skin and scars. One of its exceptional properties is its ability to lower blood cholesterol levels.
Benefits of olive oil:
Natural antioxidant.

Anti-inflammatory effect.

Promoting a healthy brain and preventing Alzheimer's disease.

Prevention of heart attacks.

Protection against bowel, breast, and prostate cancer.

Strengthening metabolism.

Controlling blood sugar levels.

Promoting the health of the cardiovascular system.

Prevention of blood clots.

Promoting proper bone growth in children.

Protection of the digestive tract.

Improving bowel motility.

Effective prevention of osteoporosis.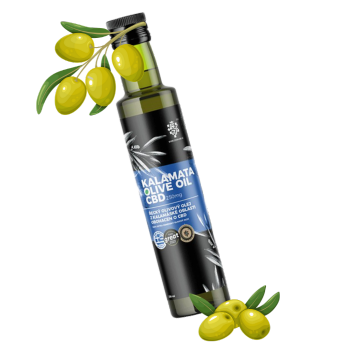 Be the first who will post an article to this item!