HHC Flower American Blueberry 40%
Enjoy the perfect and delicious aroma of HHC cannabis flowers with a hint of blueberries, which have an HHC content of up to 40%. Enjoy our biggest triumph with a hefty dose of totally unique American-European lightness with 40% hexahydrocannabinol, which is grown in a greenhouse. Get ready for a merry journey of your senses, where HHC American Blueberry 40% will be your guide.
What is HHC?
HHC stands for hexahydrocannabinol, which is one of the cannabinoids found in cannabis plants. These substances occur naturally in cannabis and can be used as a component of various cannabis products.
What are HHC flowers?
HHC flowers are dried cannabis flowers that are grown under controlled greenhouse conditions. These flowers are bred from selected genetic lines and are enriched with a compound called HHC. This compound can be found in many cannabis strains, but HHC flowers are unique in that they contain a higher concentration of HHC.
Growing cannabis flowers under controlled conditions allow for high quality and consistency in the final product. These flowers are not only exceptional in their HHC content, but also in their appearance and aroma. The color of the flowers ranges from light green to dark green and their aroma is mild and pleasant.
HHC flowers are a great source for the production of other hemp products such as hemp oils or extracts. These dried flowers can also be used on their own as a source of HHC. For those looking for a quality and consistent source of HHC, HHC flowers are the ideal choice. These flowers are carefully grown and produced to provide the best possible result.
HHC Flowers American Blueberry 40%
HHC American Blueberry 40% cannabis flowers are grown under controlled conditions in our greenhouses and offer an exceptional experience for all cannabis lovers. These flowers are enriched with an incredible 40% HHC, which is a high level of hexahydrocannabinol found only in these flowers. The experience with these flowers is therefore unforgettable, unique, and full of blueberry aromas and flavors.
Since HHC flowers are grown in a greenhouse, they can enjoy sunlight and life-giving soil. These flowers thus become full of unique cannabis flavor. Given the HHC content of these flowers, you can look forward to the ultimate experience.
Try HHC American Blueberry 40% flowers and join the ranks of our satisfied customers who have really taken a liking to this brand. These flowers will give you an unforgettable experience and will be an indispensable companion in your everyday life.
HHC sale
HHC American Blueberry 40% is a unique type of CBD-containing cannabis flower that is grown under controlled conditions in Czech greenhouses. These flowers are highly rich in HHC, containing up to 40%, while the THC content is limited to 0.6%. This HHC is designed for advanced enthusiasts of the substance and also contains the best cannabidiols and CBG in the range of 9-13% and 0.2-1% respectively.
Have an unforgettable experience with HHC American Blueberry 40%. We are one of the few companies in the country that offer HHC in such a high concentration. Try California HHC at 40% and be pampered with this unique experience.
HHC content: +/- 40%
CBD content: 9 -13%
CBG content: 0.2 - 1%
THC content: +/- 0.6%
How to use HHC?
HHC can be used in various forms such as hemp oil, hemp extract, or dried hemp flowers. One popular way to use HHC is in so-called HHC joints. This HHC joint can be made by wrapping HHC cannabis flowers in a joint paper. It is a simple and practical way to use HHC. The joint can be rolled from our flowers or you can buy our already rolled HHC joint.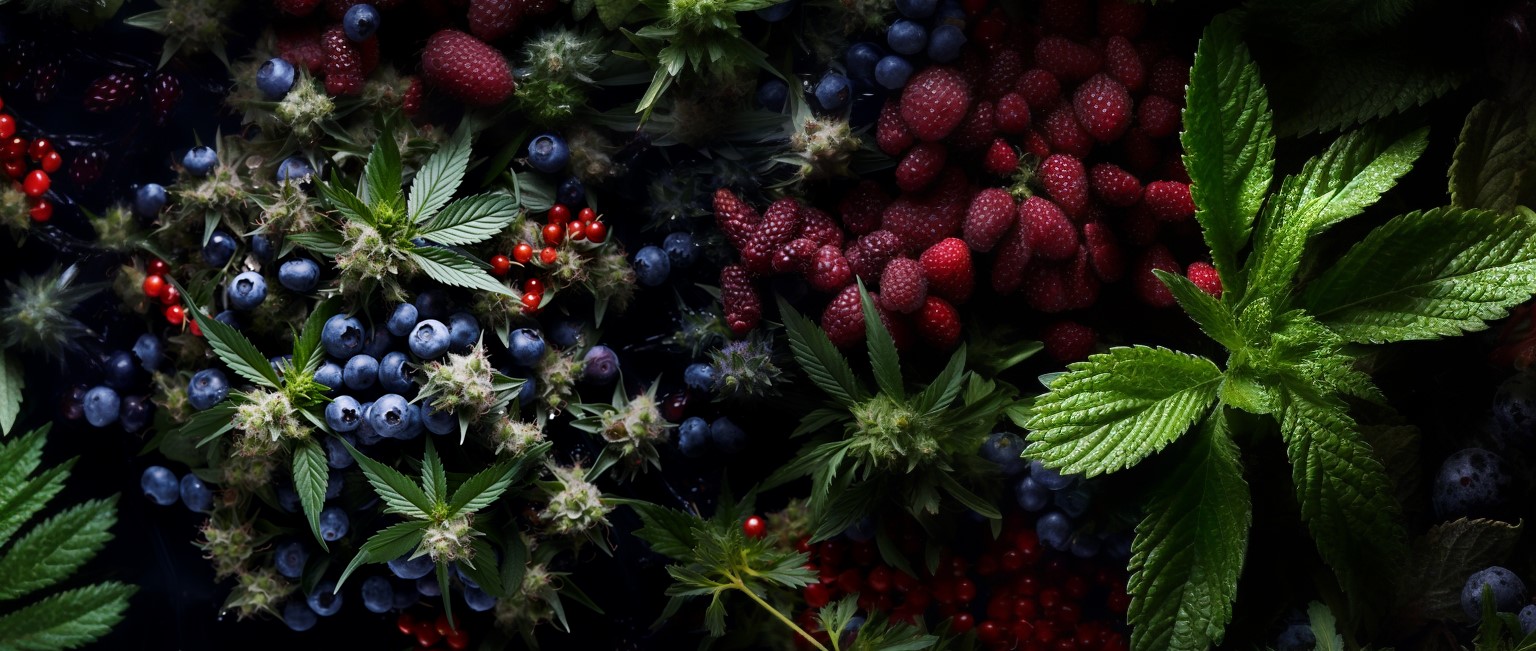 Not convinced about this product? Take a look at other HHC flowers from our offer
Be the first who will post an article to this item!