CBD Jelly 250 mg - cherry jelly
Jelly is made with care and enriched with premium CBD broadspectrum extract, complemented by an impressive cherry flavor. Each candy features the distinctive taste of ripe cherries and 25 mg of CBD.
Still ripe
In our own confectionery workshop, we create delicious cherry-flavored jelly sweets that keep their ripeness all year round. These treats deliver a pleasant fruity taste with a subtle hint of bitterness, which is inherent in the high-quality hemp CBD extract containing 25mg of CBD in each candy.
For those who crave quality
We believe that quality speaks for itself. We offer the same great taste and pure ingredients, just with a higher CBD content. Without the use of chemicals to enhance your convenience.
Natural taste and aroma
We use no chemical or synthetic flavors for the perfect cherry taste and aroma. Our CBD jelly gets its unmistakable taste and aroma from the high content of real fruit we use. Likewise, the color of the jelly is completely natural and comes directly from the fruit. These are just some of the elements that set our premium products apart from the competition.
The ideal choice for beginners
CBD in jelly form is a great choice for those who are just starting out with CBD use and don't want the traditional hemp flavor. This form provides a quick and discreet method of consumption.
Czech quality
These CBD candies are carefully handcrafted right here in the Czech Republic with an emphasis on quality. We have ensured maximum quality control and minimized the environmental burden, including unnecessary transportation of goods over long distances. This philosophy applies not only to our premium CBD products.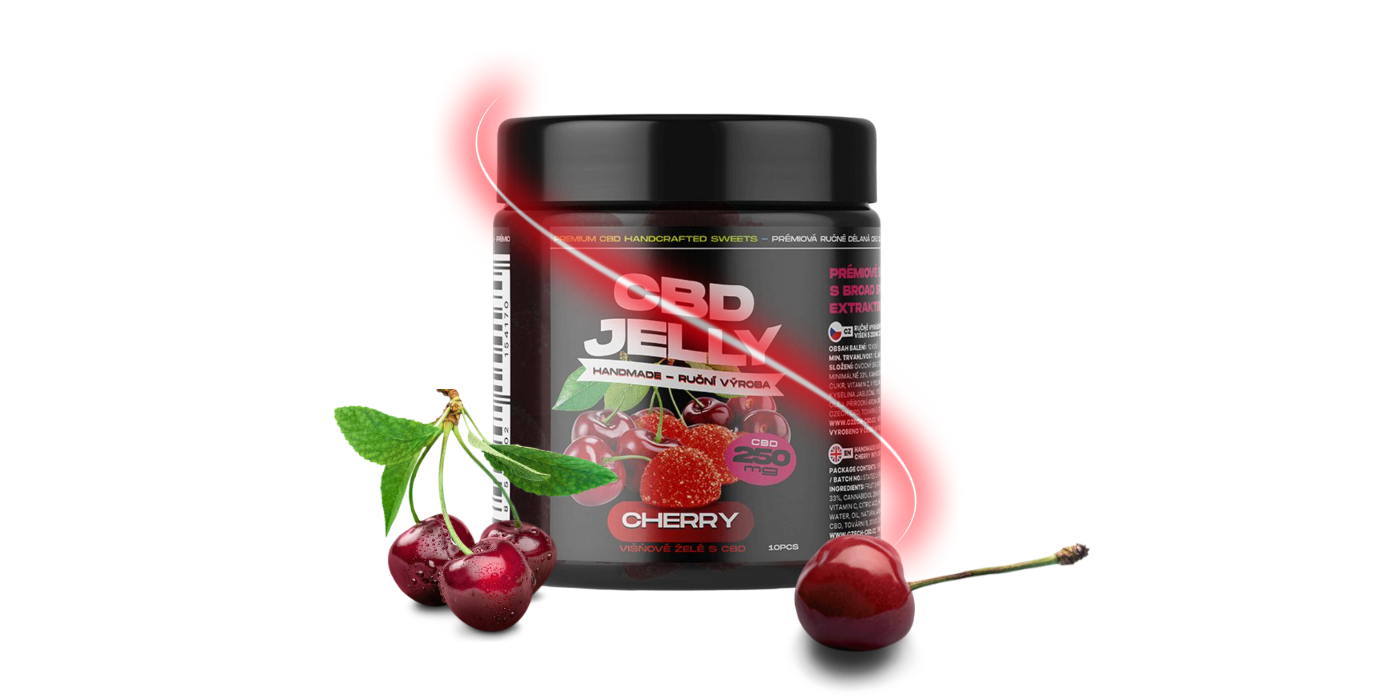 Be the first who will post an article to this item!