CBD Jelly 250 mg - raspberry jelly
A variety of raspberry CBD jelly, hand crafted with premium broadspectrum hemp extract. You can expect a pleasant and all-natural taste of sweet, slightly sour raspberries, complemented by a subtle hint of high-quality 25mg CBD per candy. Each packet contains 10 pieces of jelly, for a total of 250 mg of CBD. Production takes place in the Czech Republic.
Raspberry delicacies
Sweet jelly sweets with the aroma of freshly picked raspberries, handmade in our own confectionery workshop. This delicacy offers the true taste of raspberry, complemented by a subtle hint of premium hemp CBD extract containing 25mg of CBD in each candy.
We don't compromise. Same great taste, and the same pure ingredients, just with more CBD.
No chemical additives, for a quality experience
We don't use any chemical or synthetic flavors to achieve the perfect raspberry taste and aroma. The irresistible aroma and taste of our CBD jellies are created by the high percentage of real fruit we use. Likewise, the color of the jelly is completely natural and comes from the proportion of fruit in our CBD candies. This is just one of the many features that sets our premium products apart from the competition.
An excellent choice for beginners
CBD in jelly form is ideal for those who are just starting out with CBD consumption and don't want the traditional taste of cannabis. This form is also an excellent way to consume it quickly and discreetly.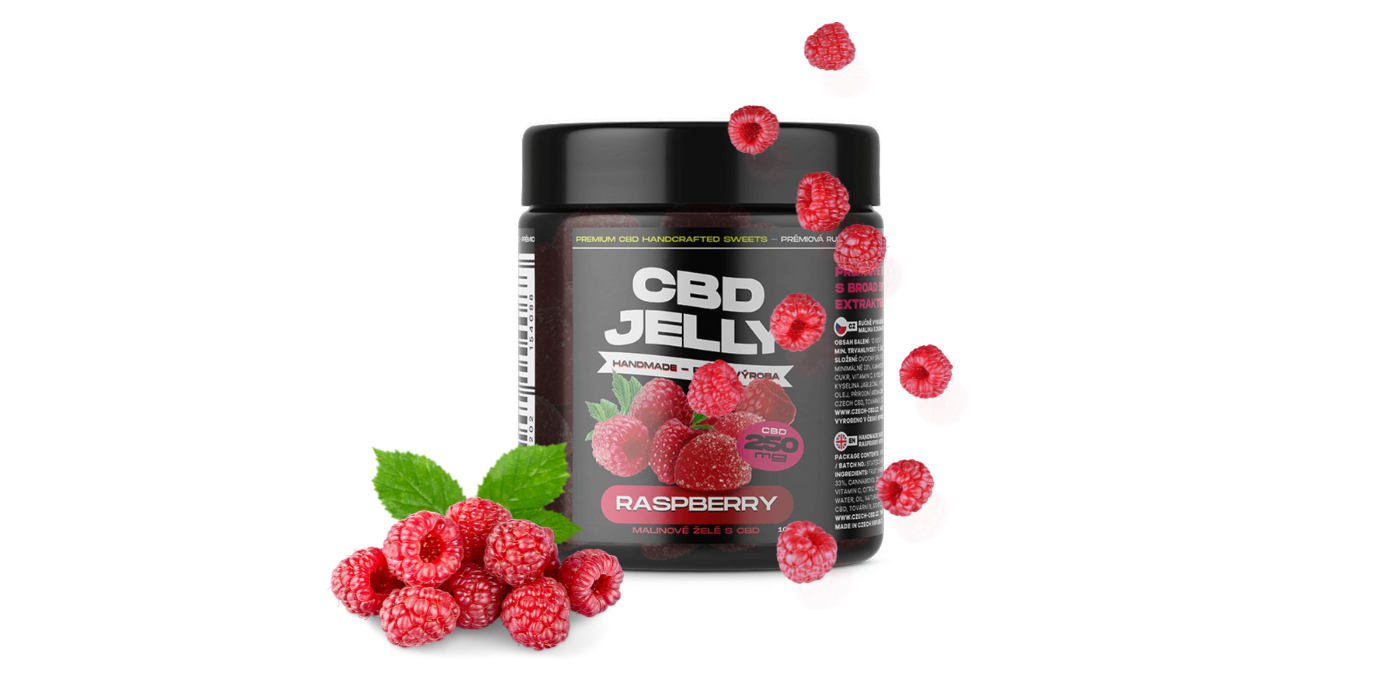 Be the first who will post an article to this item!